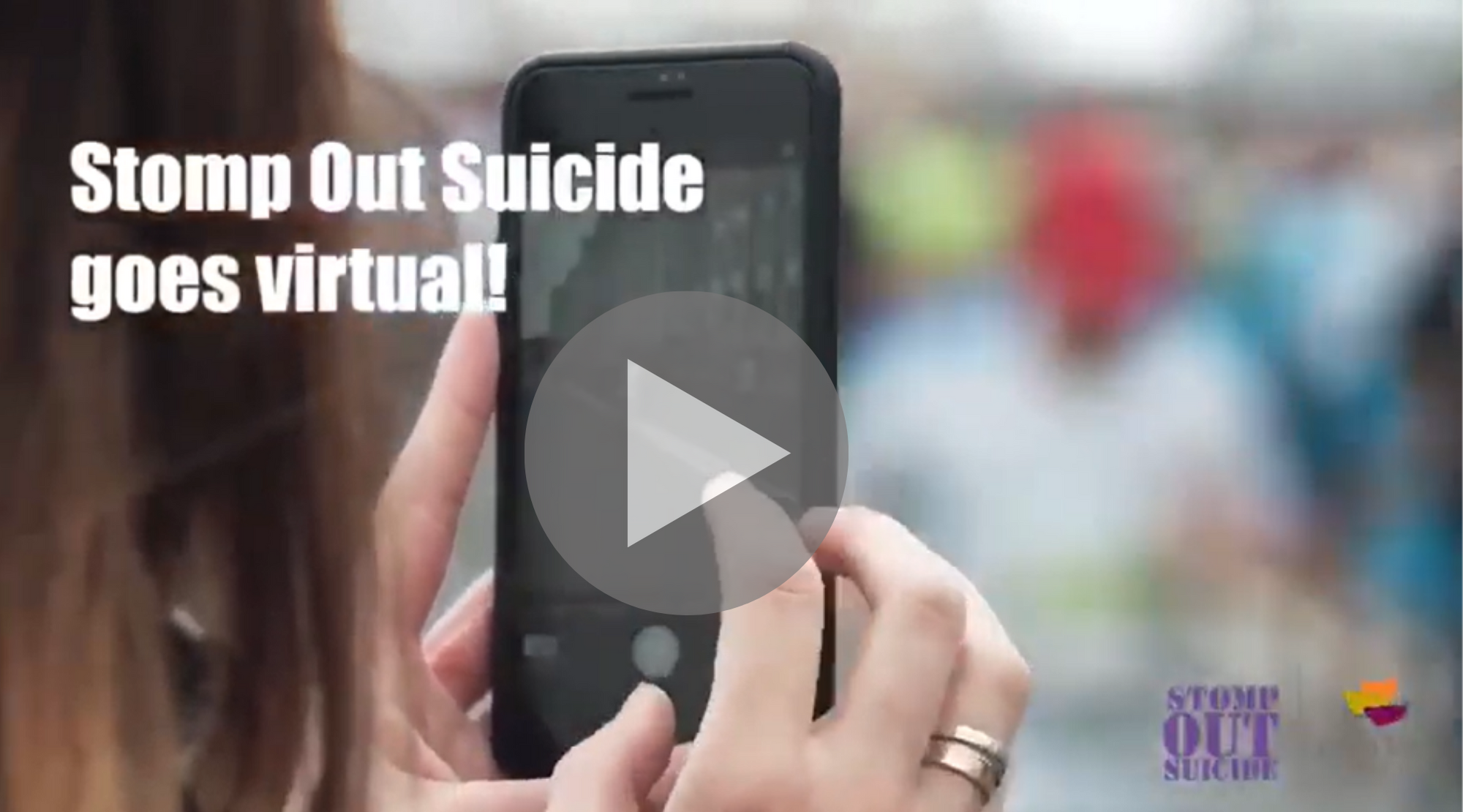 1. Where is the Stomp Out Suicide Event?
The 2020 Stomp Out Suicide 5K will be held on Saturday, August 15, 2020 from wherever you are. 
2. What is the schedule?
Starting now: Check in with your friends and family to share your love, resources, and information about the event.
And: Register for Stomp Out Suicide and create a crowdfunding team. In August, we'll send you a t-shirt and resources to use and share. You can add a #KeepGoing facemask to your registration, too. Register by July 15 to take advantage of the $20 early registration rate! ($10 for kids!).
At any time on or before August 15, invite your friends and your family to go on walk/run with you (virtually or otherwise). Wear your t-shirts, bring your signs, and take photos and videos to send to us.
At 10 a.m. on August 15: We'll come together virtually, with our signs and photos, and listen to a special message. After the message, we'll watch a video collection of photos and videos of people remembering their loved ones and supporting each other.
During the morning, we'll be visiting some of our amazing participants with breakfast and coffee deliveries, live music telegrams, and other special surprises.
Keep following us on Facebook and Instagram for the latest updates.
3. How can I get my employer/organization involved?
Businesses can support the cause and get recognition at the event through great
sponsorship opportunities
. We also encourage organizations that support suicide prevention, mental health programs, and substance use treatment to participate by submitting items to go in our resource packets.
Contact us
for more information about the resource packets. 
4. I don't plan to register for the event, but would still like to support it in some way. How can I donate?
5. Where do proceeds go?
Proceeds of the Stomp Out Suicide 5K go to nonprofit
Canvas Health
to help people who struggle with mental illness, substance use, unstable housing, and crisis situations right here in our community.